As I have done in previous years, here is my summary of my takeaways from the talks I went to and some general thoughts on research ED national 2021.
Firstly I was really really impressed at how the day ran. The volunteers and organisation was exceptional.
Also the speaker's swag bag included jelly beans and a chocolate bar!! Worth the time making the presentation by itself.
The feeling of fraternity at a researchED is palpable. You can wander up to someone who may have written something you really liked and just go "Hi I'm Adam, I loved your blog on…." and they will take the time to discuss the ideas and other things with a familiarity and kindness. Everyone there is all on the same team.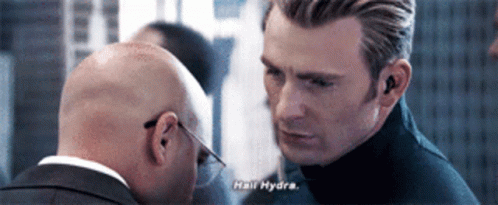 Session 1. Daisy Christodoulou: Seven myths of assessment.
Daisy is a living legend in slaying educational dragons. Today's talk was no different. She introduced 7 criticisms aimed at the English GCSE system and why they are in fact myths. 
No other countries do assessment at 16. FALSE. 14/25 top education systems have formal exams at 16.
GCSEs fail a third of students. FALSE. The system now uses standardised reference test to make sure if student ability improves over time more can be awarded the grade 4. We don't grade on a curve any more. 
We don't need GCSEs because students stay on to 18. FALSE. 70% of students change institutions at 16. So thank god we have a formal qualification they take with them. 38% of 16+ go to a school (instead of college etc..) so staying on to 18 is rarer.
Teacher assessment is fairer. FALSE. Research has shown that unconscious bias affects disadvantaged students more. They need the parity of controlled exams to overcome their lack of contacts in the upper echelons.
Exams are only snapshot moments in time so not as representative of a students ability as coursework. FALSE. Is quantity always better than quality? Daisy had a great story about the first gallup poll beating the literary digest poll despite having 2.5% of the data points. Exams are carefully designed and aim to be a fair reflection of the subject. More assessments would just water down the quality.
Modular assessment promotes long term learning. FALSE. Everyone crams to a test. If you have taught a modular system before you know students lack recall of those first modules in later ones or at Alevel. 
Exams don't help learning. FALSE. Daisy says this might be the myth that supports the others. We know the testing effect works though. Bjork proved that testing aides learning. So a formal GCSE system improves the knowledge students take with. 
Session 2. Becky Allen, Matt Evans and Ben White. The next big thing in school improvement.
I started writing notes on this then I stopped. I was just blown away by the whole thing and I know the book is out in October. Every school leader needs to read that book to understand some of the hidden issues they face year on year. I don't want to spoil anything, but I came away with goosebumps at the idea of a book like this being written by experts like them. You can pre-order it here.
Session 3. James Handscome. A school built on ethos. 
I was really impressed by the way James spoke. He was highly engaging, charismatic and clearly had demonstrated great success leading Westminster Harris sixth form. I found his talk on how he codified their ethos around their assessment policy and how "learning is awesome" permeates all their decisions, not just their assemblies. A key principle was you measure what you value. I found this interesting as it wasn't interpreted as teach to the test but more test what you teach. They have an assessment system that seems to deliberately assess certain skills and content in a way that overcomes one of the biggest challenges their cohort face; an over reliance on memorisation and a lack of flexible knowledge. As these students are all incredibly able, moving onto problem solving early is possible due to their large amount of declarative knowledge. I bet they must love a goal free problem!
While his and my own contexts are very different I would buy his book to find out more about his ideas.
I particularly liked a couple of soundbites:
"Enough is never enough, what are you going to do next" – in a great story about the journey a perfectionist student had gone on during their time at the school.
"Exams are the party of the well prepared student" as a way of communicating how well prepared students find exams a chance to demonstrate their knowledge.
Session 6 Niki Kaiser. Down and out in Norwich and London. 
Niki gave a really interesting and personal reflection on her journey from enthusiastic teacher trying all the new ideas in blogs to research lead trying to embed structural changes. I think it was great to hear from someone who has had great success in academia (she has a PhD) coming into education and reflecting on how educational research differs from scientific research. As with all things Niki didn't come at this by either attacking edu-research or defending it. She was calm, understanding and gracious. 
Her anecdotes were honest and informative. I managed to gain a lot from her journey. Below are a few nuggets I took away:
"Drip feeding (research) can change culture, but it won't change behaviour."
"Listening leaders are needed to take the ideas of keen beans and embrace them"
"Ideas for change will come from the bottom up"
"Research leads need to be the grit in the oyster"
"When implementing research during CPD start on the premise that teachers don't want to be there as they are busy"
"How will you change behaviour and not just make loads of pretty resources?"
Overall I came away from the day buzzing. I had managed to give my talk, eat some jelly beans, chat with friends and learn a lot.